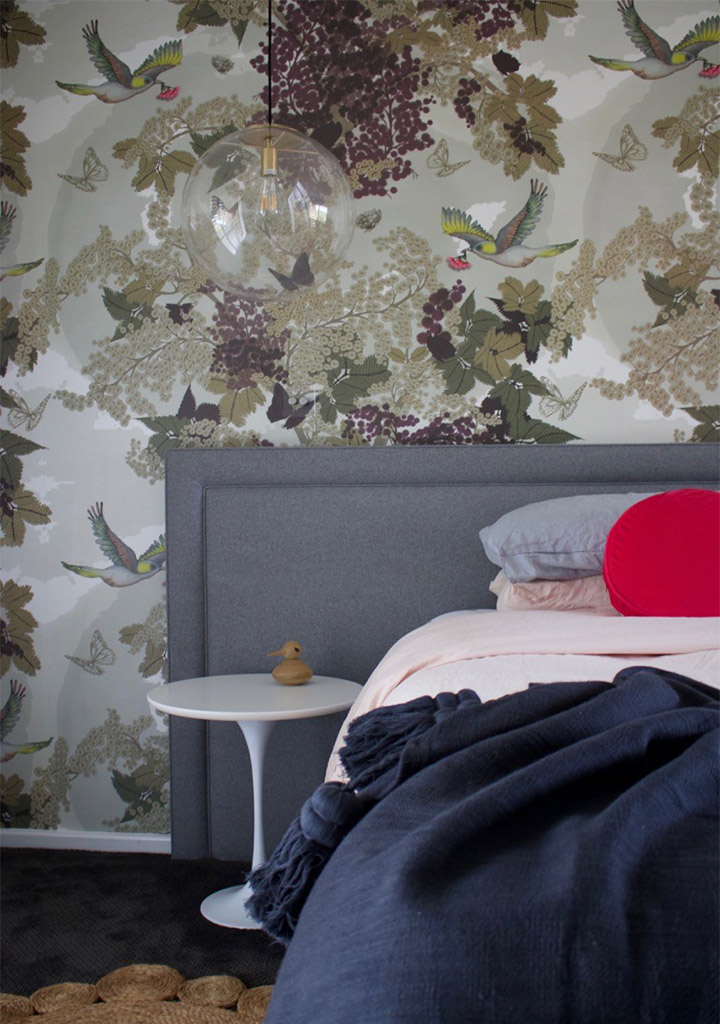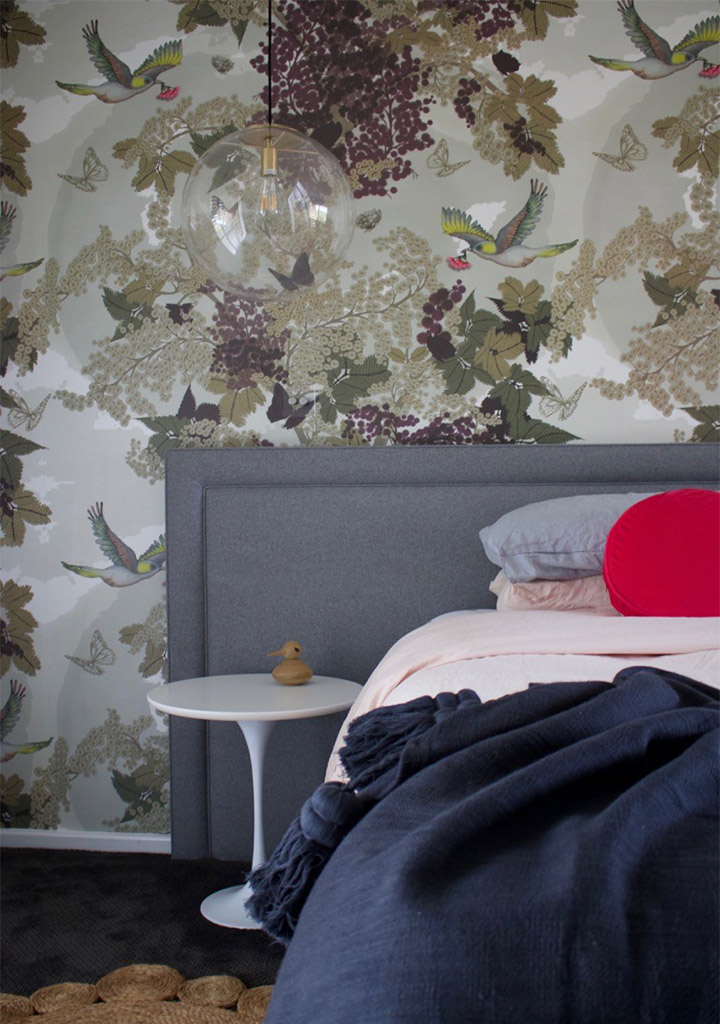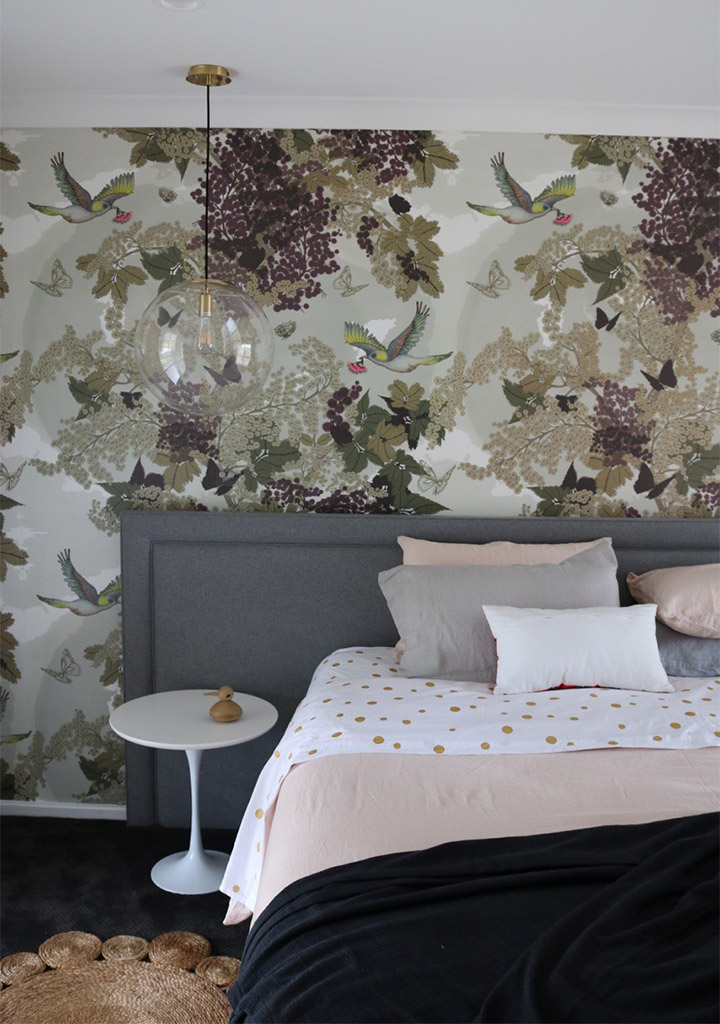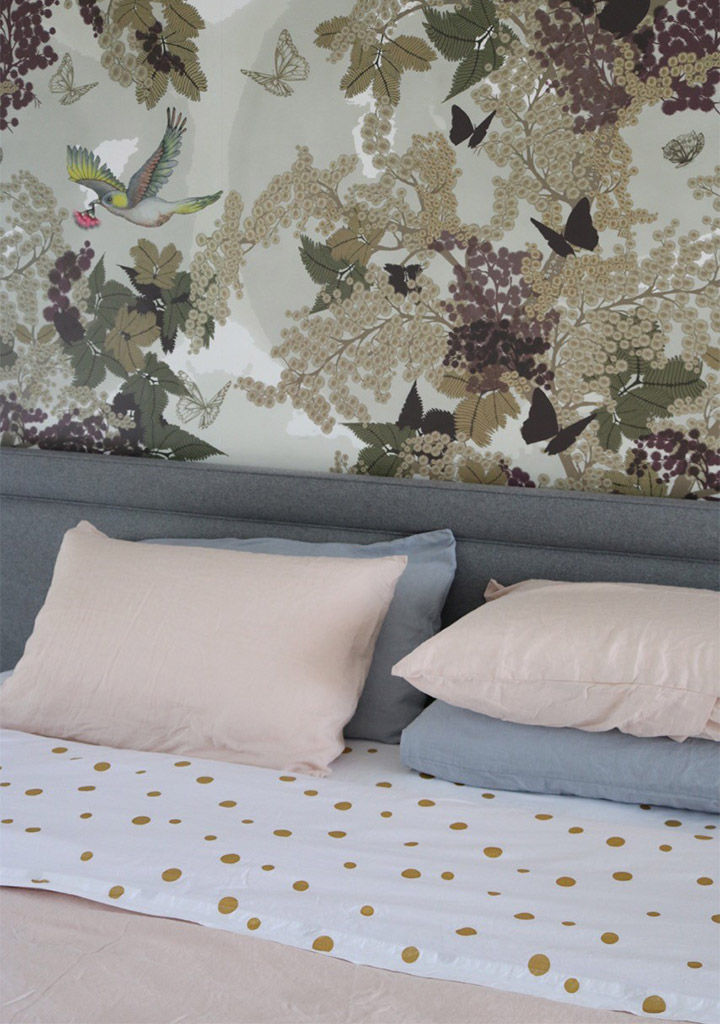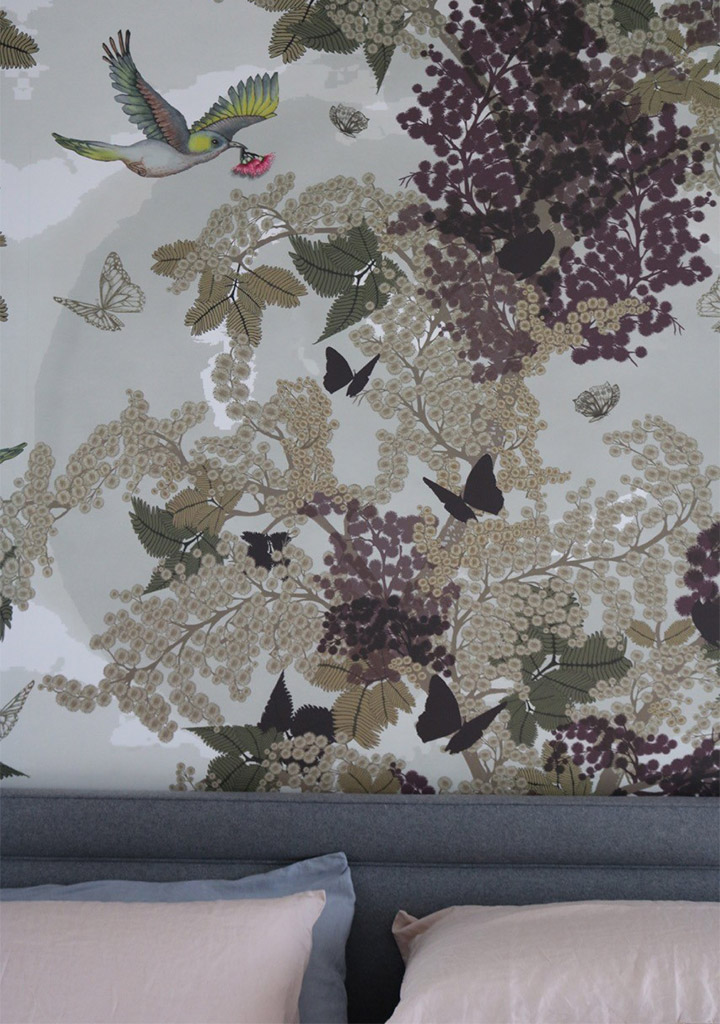 About the Project:
Nothing beats being able to show you the interiors that have been beautifully designed and styled using our wallpaper and textile designs. Thanks to Claire, interior designer extraordinaire from The Design Ward for the opportunity.
This particular bedroom refurbishment was part of an interior design project for one of Claire's clients in W.A. The subtle use of colour and the minimalistic furnishings compliment the Blossom wallpaper perfectly. I especially love the glass bulb shape lamp that hangs down in the center of the room, and the pop of colour shown here with the use of the red cushion.
To Order:
Our Blossom wallpaper is printed on an extra wide non-woven paper which allows for the scale of the design to be fully appreciated. It's available in a range of colours to suit all tastes and decor, for both commercial and residential interiors.
If you would like to get the look and use our Blossom wallpaper for one of your projects please order samples here.
Best,
Tamara