"Our mission is to provide our customers with original, contemporary and striking designs combined with great customer service"
Tamara Design Co is a pattern design and textiles studio owned by Tamara Schneider.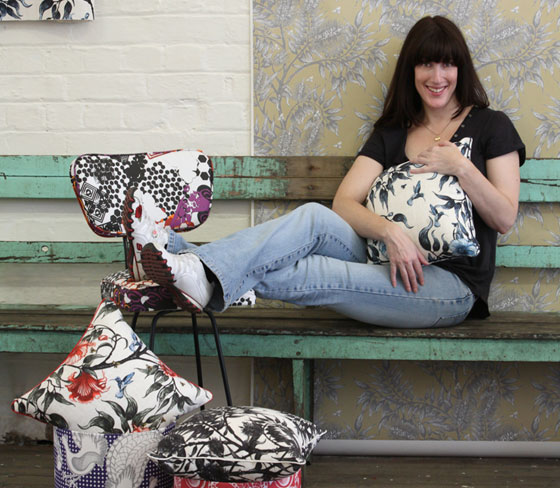 Our core business is the design of contemporary, illustrative and sophisticated pattern design for the interiors, fashion and home-wares  industries. The pattern design collections you see throughout our website are available printed on a carefully selected range of wallpaper and fabrics that are suitable for both commercial and residential interiors. They are also available under licence.
Our range of cushions, art prints, tea towels, wallpaper and furnishing fabrics are available to purchase from our online store if you cant find what your looking for there please don't hesitate to get in touch, Tamara welcomes commissions and collaborations.
About Tamara
Born in Malaysia, raised in Canberra, discovered what life was about in Sydney and now lives in Melbourne. After studying fashion at the Whitehouse Institute Tamara continued her obsession with all things textile at RMIT in Melbourne, before starting her design studio Funky Wombat Textiles in 2010.
Tamara Design Co is tucked away in the inner city suburb of Collingwood, here Tamara creates designs that have been used for a variety of applications, including private and government commissions along with her own ranges of wallpapers and fabrics. Drawing inspiration from both the natural and urban environments, Tamara uses a combination of hand-drawn and digital techniques to create the intricately detailed designs evident throughout her collections.
Aware of the environmental aspects of traditional textile printing techniques Tamara is constantly reviewing and upgrading her production and manufacturing processes in order to ensure that the only impact she makes is an aesthetic one.
If you have any questions or are interested in stocking any of our products please contact us.